Great food at Paddys Point Irish Bar – La Zenia
PADDYS POINT IRISH BAR and restaurant has been a favoured hotspot since it was founded more than two decades ago in 1999. The local area's inaugural Irish bar is situated in the heart of La Zenia on a central part of the Orihuela Costa.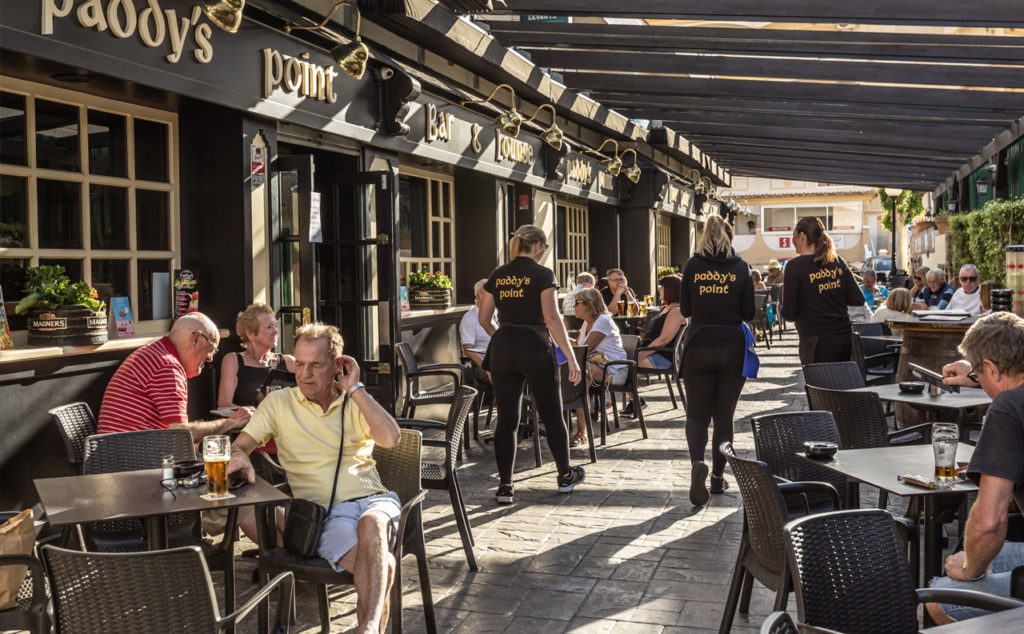 Eager diners regularly flock to the venue, attracted by its friendly atmosphere, live music and sports events shown on numerous large screen TVs, a fabulous selection of beers and wines (including the obligatory draught Guinness), and an exhaustive food menu.
Paddys Point has a large inside seating area, tastefully decorated to give the impression of a traditional Irish bar. Outside there is a good-sized terrace area which is away from the road noise and gives protection from the sun during the height of the summer.
Restaurant review, great quality food and super value
There's plenty to choose from, including the impressive Paddys Point Burger – a double beef patty, fried onions, bacon, cheese, and topped with onion rings. All burgers are severed with a side salad and chips, or you can choose to swap your chips for a jacket potato. All that for €13.95!
A full 3-course evening meal experience won't disappoint, with a good range of starters on offer from garlic bread at €4.00, a prawn cocktail at €6.50, or spicy chicken wings at €5.00
The main course offers something for every price point. Bangers and mash with onion gravy for €7.95, the best selling homemade lasagne, served with a side salad and chips for €9.95, or the Southern fried chicken goujons (crispy breaded chicken goujons served with chips or a jacket potato, a side salad and a sweet chilli dip) at €9.95.
There are two premium options on offer – a full rack of baked barbecue ribs comes served with chips and a side salad for €14.95, and the Paddys Point 10 oz sirloin steak arrives at the table with onions, mushrooms, and a side of chips. Very reasonably priced at €15.95.
We would recommend trying Paddys Point for yourself. The comprehensive menu, beautifully presented food, super-friendly team, and casual relaxed atmosphere is a unique and special find here in La Zenia.