Las Higuericas Beach – the magic sandy beach, Pilar de la Horadada
Las Higuericas Beach is one of the most visited beaches in this area. It is the longest of Pilar de la Horadada´s beaches, measuring almost 1 000 m in length and up to 35 metres in width. It has a children's play area on the sand and another play area in the water. Along the beach you find a beautiful promenade with palm trees which is perfect for both walking and cycling
The colour of sand at this beach serves as an example to understand the name of Costa Blanca. In addition to this, we must stand out a charming environment, borders shaped by small dunes where vegetation grows up and blue usually calm waters.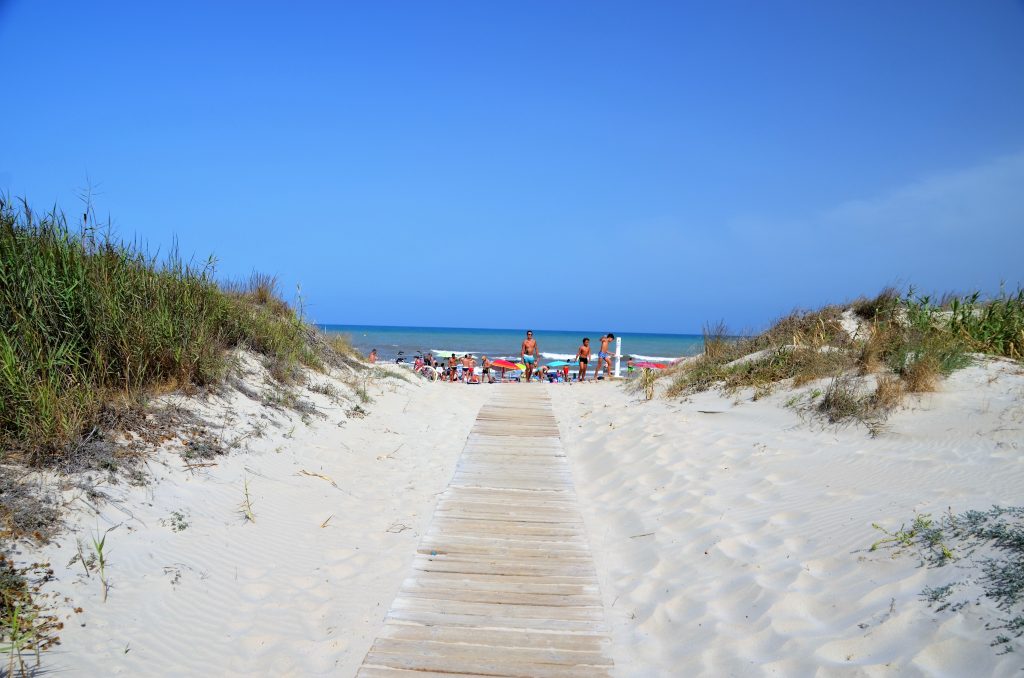 There are two large designated car parks which are shared with Playa Las Villas, but except at the very height of summer it is also easy to find parking spaces in the streets close by.
The beach is accessible to disabled people, there are slatted walkways enabling those of limited mobility to choose their favourite part of the beach, and amphibious bathing chairs can be used here. Drinking water and footwashes are also provided.
The lifeguard service runs in Easter Week and from the middle of June to 15th September, as well as at weekends until 15th October.
Las Higuericas Beach is a Blue Flag Beach.