Visit three enchanting corners of Alicante City
Start with a pleasant walk at your own pace through the "Canalejas Park", which runs adjacent to Alicante harbour. Parque de Canalejas is said to be the most historic park in the city, and it is certainly one of the most beautiful, with incredible plants, flowers, sculptures and gigantic ficus trees whose beauty will take your breath away.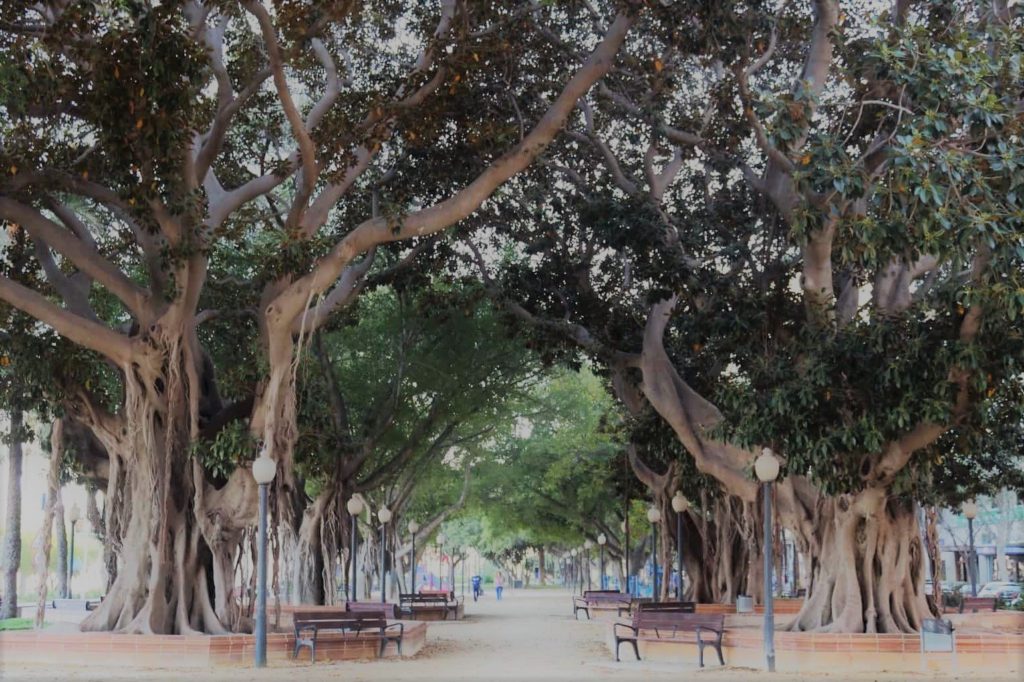 Then, once at the end, you can venture into the pedestrianized part of town where you will find "Calle San Francisco", also known as Calle de las Setas (or Mushroom Street!). A delightful street full of imagination and colour, decorated with mushrooms almost four metres high, giving you an Alice in Wonderland feeling!
From here, why not end your magical journey with a well deserved rest and drink at "Soho Bar Park" in Plaza Portal de Elche. This pretty outdoor garden bar is located in the middle of a quaint plaza in Alicante centre. Surrounded by large trees and plants, it feels like a mini oasis by day, and becomes beautifully illuminated in the evening.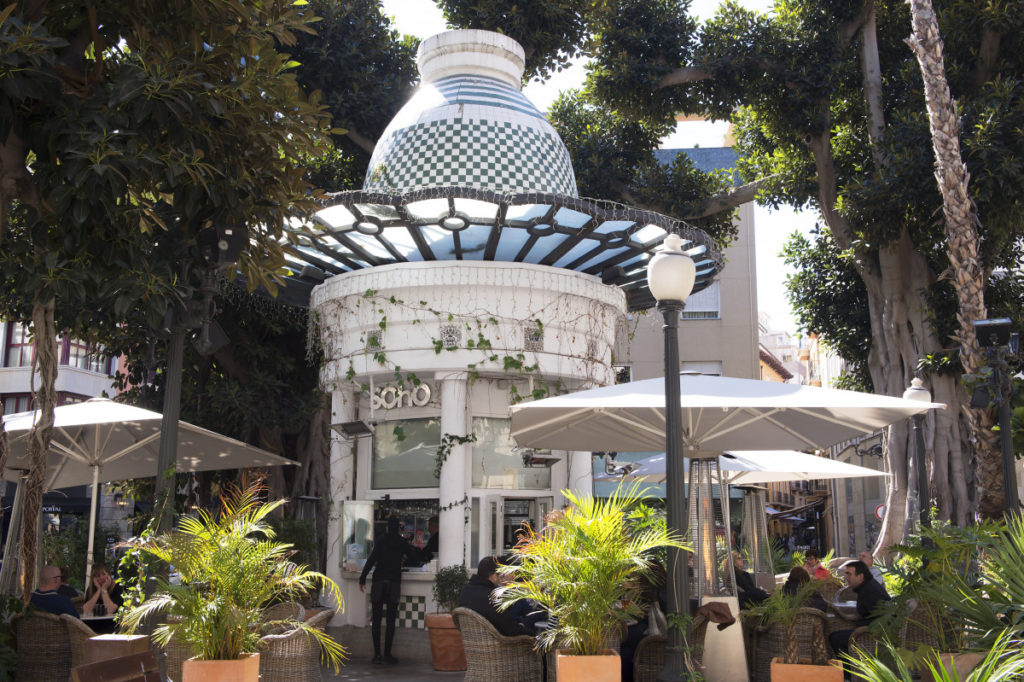 To discover the best of Alicante City by foot and all of its hidden treasures, we highly recommend "freewalkingtoursalicante.com" Their friendly and local guide will give you a fascinating tour of the city in English!..Book your tour by calling Maria on 616 750 608.