The family winery Bodegas Faelo – the guided tours and wines tasting, Elche
Bodegas Faelo located in the Elche countryside is a small family winery with over 100 years of vine growing tradition.
This vineyard has the perfect setting for a wine tasting tour with a typical country house of the Elche region known as a Faeneta. At Bodegas Faelo the treading and pressing of grapes is still done with the same traditional utensils used by Rafael Faelo in 1930.
Guided tours and wines testing
The bodega offers a charming and friendly experience of specially prepared guided visits for you to discover the history of the vineyard, taste their wines and local delicacies, and gain an understanding of the fascinating art of viticulture.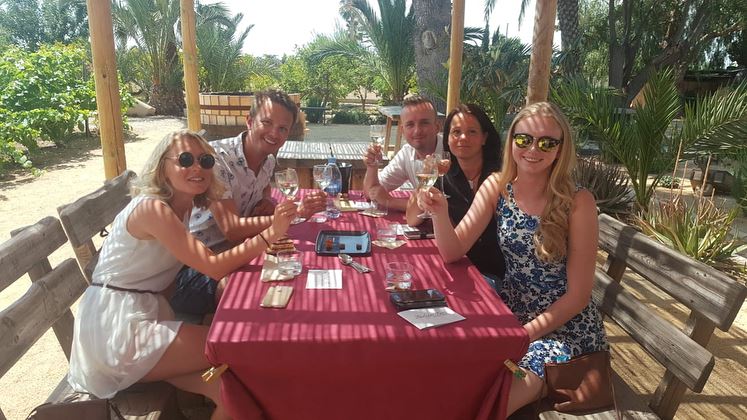 It consists of a visit to the winery guided by its owner. You will visit the house, winepress and museum, vineyard, fermentation building and barrel room. You will taste 4 wines (white, rose, red and sweet). Each visitor will taste an individual dish with local food such as coca (typical type of pasty), dried sausages, cheese, homemade bread with extra virgin olive oil and dried fig and date bread.
Guide Visits times from monday to sunday: 10 a.m to 6 p.m, Tel: 655 856 898