El Cau de Elche – fascinating open-air museum in the heart of the Elche mountains
This is a real hidden treasure and a captivating experience, especially for children! Tucked away in the mountains of Elche, there is a curious group of sculptures carved in the rock, named El Cau de Elche. An open-air museum with more than a hundred works that tells a historical story and emanates a fairy tale type ambiance.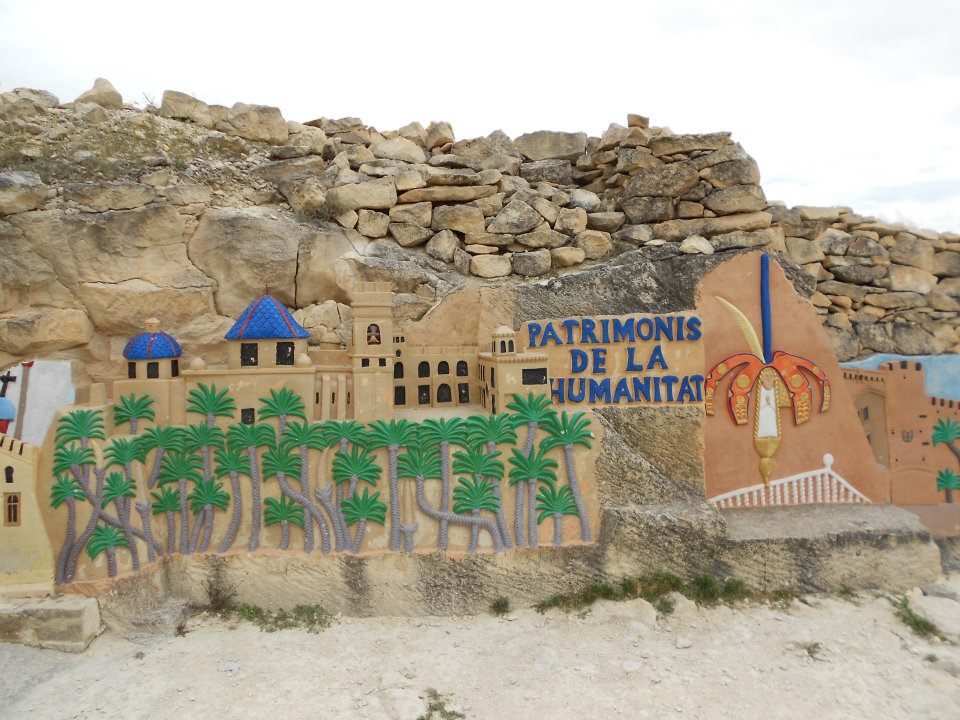 The works, created by Mariano Ros who died at the age of 91 in 2017, hand crafted them with some colleagues from the year 2000 to 2008. Among the sculptures you can see the city's coat of arms, the Glorieta Fountain , the Lady of Elche, the famous Palmeral and monuments such as the Church of Santa María.
The place can be easily reached by leaving the car at Parking Mariano Ros, 03291 Elche, and taking a ten minute walk to the site. This involves walking on a slightly bumpy pathway with gravel and small rocks, not suitable for pushchairs or mobility scooters.
El Cau de Elche is always open and entrance is free.