10 reasons to visit Spain on your next holiday
From magnificent monuments and landscapes to the exceptional food and traditional dances, here are 10 reasons that will persuade you to visit Spain!
1. Amazing food to taste
There's no question that Spaniards know how to enjoy the simple things in life. This certainly reflects on their dishes so we can say gastronomy is one of the very good reasons to travel to Spain.
Due to a long history of invasions, Spanish cuisine has been highly influenced by many cultures. Wine, oil, and olives were passed on from the Greeks and the Italians, meat and fish from the Celts and honey, almonds, and spices from the Moors.
Paella, a vibrant Spanish rice dish has held a place of honour and practicality in Spanish homes for centuries. Other prominent dishes are Gazpacho, Jamón, Churros, Patatas Bravas, Chorizo and Tortilla de patatas. It's pretty obvious that with such a wide variety of flavours, Spanish cuisine can satisfy even the most demanding palates!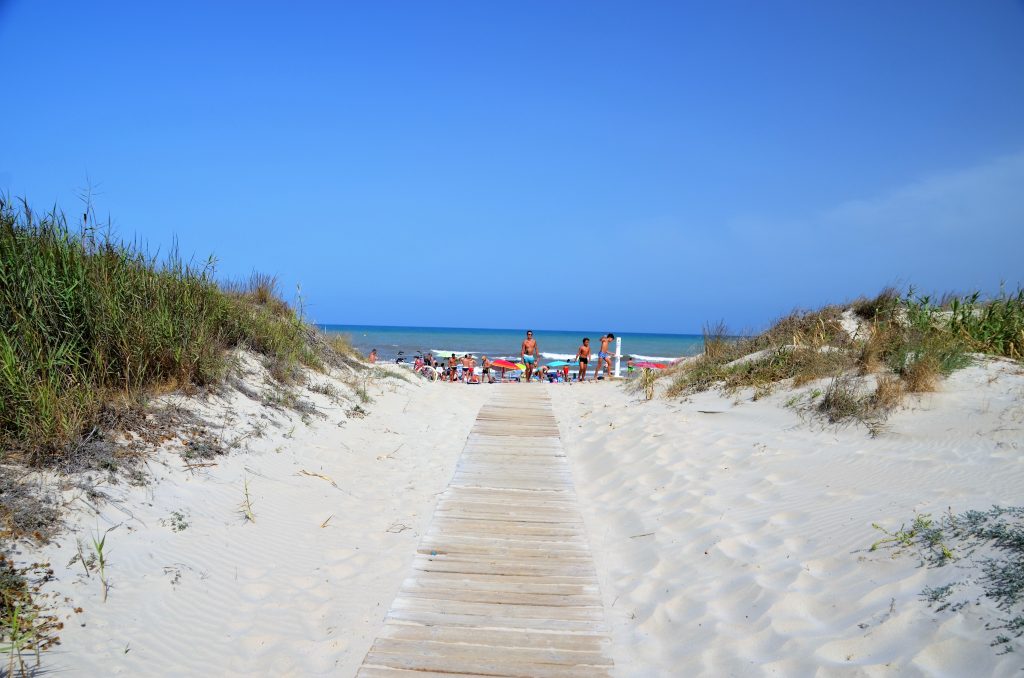 2. Amazing beaches
Good beaches and sunny days are definitely two of the best reasons to visit Spain, especially for summer vacations. Spain's peninsular location in Europe gives it two coastlines; one along the Atlantic and one along the Mediterranean. Together with the most ravishing islands, they sum up to more than 5,000 kilometres of beautiful beaches for your holidays to Spain.
From busy beaches with lively crowds and packed beach bars to more isolated pine-dusted coves, Spain's best beaches won't leave any sun-lovers disappointed.
3. 47 listed UNESCO sites to discover
Spain has a rich, long history and boasts a wide variety of monuments that bear a deep cultural heritage, since many civilizations left their traces in the Spanish culture. So whether you are a history buff or not, the country is home to 47 masterpieces of cultural significance or natural beauty which were given the distinction of being UNESCO World Heritage Sites. With so many sites listed, it is no wonder Spain has the third most UNESCO Sites of any country in the whole world! In fact, the best places for your holidays to Spain.
4. Amazing sceneries for unique road trips
For any road trip lover, Spain is the ideal holiday destination! Why so? Here are the main reasons why travelling to Spain if you love road-tripping is a good idea: Spanish roads are in perfect conditions and they are all free (except for a few highways), rental cars are quite cheap and the variety of sceneries you can watch along the way is just endless.
5. Rich nature and breathtaking landscapes
Do you want to disconnect from the bustle of everyday life? What about rejuvenating outdoors in nature while taking in spectacular views? Spain's landscapes will take your breath away! There is a great diversity of landscapes from lush forests to dry deserts, from volcanoes to lakes, along with a long list of mountains; these natural wonders never cease to amaze.
Many of them are included in the 47 UNESCO World Heritage Sites we mentioned above which highlights just how generous was nature's touch to this country. Some of these noticeable sites are Bardenas Reales in Navarra, Caminito del Rey in Málaga and Las Médulas in León.
6. Surprising festivals to take part in
One of the reasons why you should visit Spain is because it is the country of fiestas and festivals! Spaniards are always in the mood for a celebration and what better way to reflect their traditions than by an array of festivals all year round?
From the smallest village to the most modern city suburb, everyone devotes a few days a year to these special occasions. Coinciding your visit with such an event will propel you right into the heart of the vibrant Spanish culture and Spain holidays traditions
From religious to flower exhibitions, from music to heritage; Spain hosts marvelous fiestas that will blow you away. Even though each festival has its own particular characteristics, there are a few common denominators to all of them — fireworks, guitar, flamenco, and horses! Some widely known events are the Holy Week (Semana Santa), the San Fermin (Pamplona Bull Run), the Tomatina Tomato Fight and the Carnival.
7. Super friendly people to meet
Mi casa es tu casa (my house is your house), that's what the Spaniards say and stand for. Spanish people are famous for their hospitality and kind-heartedness towards friends and strangers. From the young to the old, the locals have an overwhelming hospitality that is incompatible across the globe and know the Spain holidays traditions.
Whether you are looking for directions, a homemade recipe, some good company, or even an intellectual exchange, the Spanish will show you their way of life like no other tourist would. Make sure to learn some basic phrases in Spanish that will help you break the ice. So don't be afraid to reach out, because meeting new people can actually change your life in the best, most unexpected ways!
8. Flamenco shows
Flamenco is without a doubt the most important musical-cultural phenomenon in Spain. The dance is tightly tied to the music that was brought by the gipsies in the fifteenth century. Flamenco consists of hand-clapping, castanets, and rhythmical stamping of the dancer's feet. It is essential for an artist to invoke a response, to know they are reaching deep into the soul of their audience.
Flamenco live shows are exhilarating, challenging, and physically stimulating. The dancers know a basic set of moves and timings, but everything else is improvised as the music piece develops. The singer, the dancers, and the guitarist all closely interact. They inspire each other and ultimately work together to perform in sync until the end of the song. This whole extraordinary, emotional experience is something you will certainly never forget. ¡Olé!
9. A vast selection of wines to try
Spanish wine has been produced since the first century AD. Grapes are the third biggest crop in Spain after grains and olives and there are over 400 different varieties!
Some more numbers; 15.5% of the world's vineyards are in Spain, making Spain not the top country in the world in terms of area covered by vineyards, but the top exporter of wine in the world, too. Also, Spain is the number one worldwide producer of organic wine. It has over 80.000 hectares of land is specifically registered and documented as organic.
If you can't already tell, wine is kind of a big deal in this country, which explains why this is one of the reasons people from around the world visit Spain.
10. Its streets, buildings and history
All in all, there is a wide range of reasons why you should visit Spain. It offers a magical experience with the snow-capped mountains, the vast monuments, the stone castles, the ancient ruins, and the sophisticated but modern cities.
Let's not forget about the astounding villages, though. A tangle of narrow cobbled streets lined by whitewashed houses, their wrought-iron balconies filled with planters of colourful flowers paint the most idyllic picture.
Enjoy your Spanish holidays and count on us if you need a hand with your trip planning!
The source: ohmygoodguide.com