Treat yourself to a mud bath, San Pedro del Pinatar
The biggest outdoor mud therapy sight in Europe can be found in San Pedro del Pinatar. To come here and not cover yourself from head to toe with its famous therapeutic mud would be a crime! You can choose to do it yourself on the seafront or in the thalassotherapy centres of the coastline. And if you want to take a little piece of paradise back home with you, don't forget you can buy the mud in the thalassotherapy centres.
This area is called Las Charcas in San Pedro del Pinatar, and in this area there are specially constructed mud bathing stations for those visiting and using the Banos de Lodo, baths of mud. Las Charcas lies within the Parque Natural de Salinas y Arenales de San Pedro del Pinatar, and is separated from the Mar Menor by a thin strip of land which is paved and offers some degree of shade.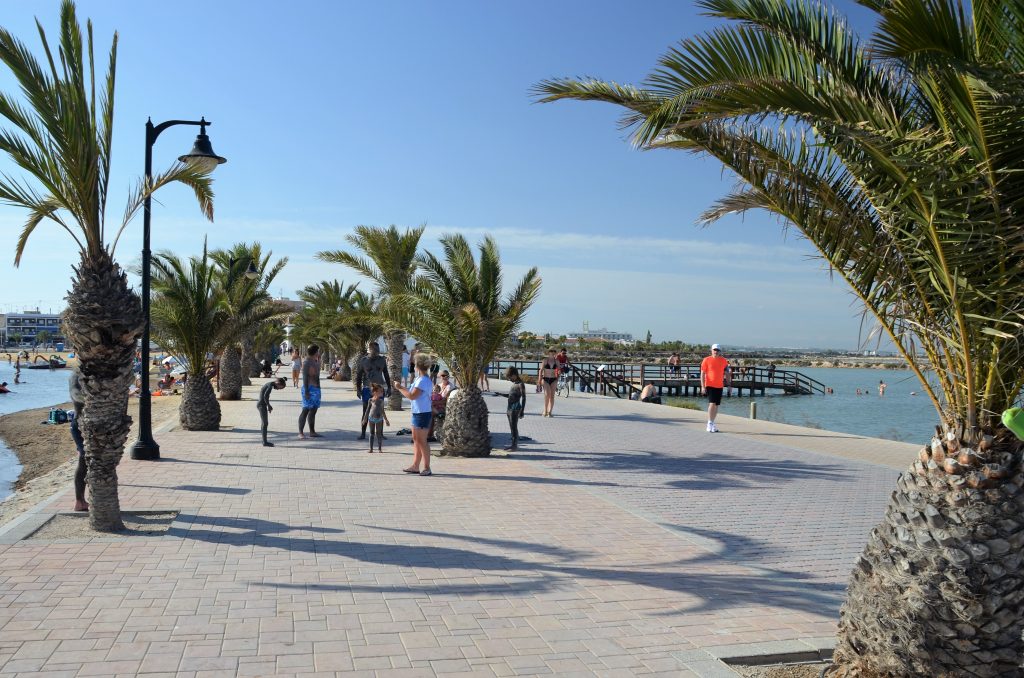 The therapeutic properties of mud have been known since antiquity and used in both medical and beauty treatments for thousands of years. Special climatic conditions in the Mar Menor, and the surrounding Salinas, have brought about clay deposits which contain a high percentage of positive ions, calcium, magnesium, potassium and fluoride, in addition to negative ions, chlorine and sulphate, which combine with extraordinarily fine sand to create a unique, healing mud.
The mud is fine and silky, charged with minerals and nutrients, and bathers simply coat themselves in the mud before walking out of the water and onto the paved area or beaches opposite to dry off. It is always advisable to test the mud on a small patch of skin if this is the first time enjoying a mud bath, as occasionally a reaction can be encountered.
Local legend says that in order for the maximum benefit to be obtained from the treatment, bathers should coat themselves in mud, then walk 3 km down to the Molino de la Calcetera, before washing off the mud in the same place from which it was obtained, never in the Mar Menor itself. They advise that this procedure should be carried out at least 9 times during the holiday break, and that if bathers are unable to complete 9 visits, they must ensure that the number of visits ends in an odd number!
Source: Spain-Holiday.com.