San Pedro del Pinatar – the tourist destination on Mar Menor
San Pedro del Pinatar is one of the main tourist destinations on the Murcia coast, this small seaside town is famous for its fishing background, therapeutic mud baths and absolutely fantastic beaches. San Pedro del Pinatar is located on the Mar Menor, the natural lagoon created by the La Manga strip, on the Mediterranean Costa Cálida, at the northern border of Murcia with Alicante.
The main attractions of San Pedro are concentrated around the beach and shore. Here you will find Lo Pagán, a lively tourist centre which has all kinds of holiday facilities, such as hotels, bars, restaurants and shops. Next to the long promenade facing the Mar Menor are extensive beaches such as La Puntica or Villananitos. This watery setting, combined with the facilities at its marina, means you can do a great many sports, such as sailing, scuba diving or windsurfing.
You can also benefit from the therapeutic properties of its mud, especially suitable for treating bone and skin ailments. One of the town's architectural symbols is the Quintín mill.
The town is also home to "Las Salinas y Arenales de San Pedro" (The Salt Lakes and Sand Dunes of San Pedro), a protected natural reserve to the north of the Mar Menor. It is a popular tourist destination as the salt lakes are visited every year by the African Flamingos, which can be seen with their bright pink feathers from miles away. "Las Salinas" has a pleasant footpath all the way along ending in a couple of local Marinas offering a choice of bars and restaurants.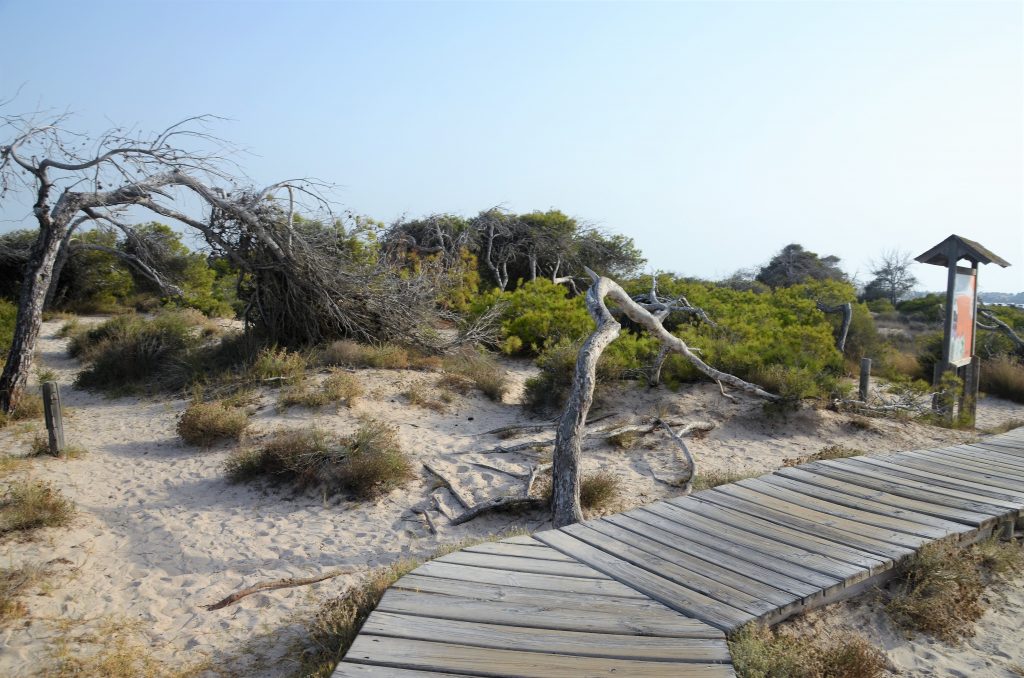 San Pedro has a weekly market every Monday offering fresh produce and many handmade items. The area also is nearby to "Dos Mares Shopping Center", only a 10-minute drive away. Villamartin and Campoamor golf courses are only a 30-minute drive away along with La Manga Club which is slightly further.
Source: Spain.info