Visit the salt works, Torrevieja
Discover the salt produced in the Natural Park of the Lagoons of La Mata and Torrevieja on this singular scene: The amazing Pink Lake. This protected area has a total surface of 3.700 hectares of which 2.100 hectares are water, 1.400 hectares in the lagoon of Torrevieja and 700 Ha. of La Mata.
The salt lake of Torrevieja is the first salt producer in Europe and the only one that uses floating machines for the salt extraction.
During this visit with the little train you can admire the salt mountains called "GARBERAS" which can rise up to 20 m high, like a seven floor building. Tours use the familiar Spanish road trains that have proven so popular with tourists, which offer shade and a pleasant way to enjoy the environmental spectacle. The tour makes plenty of stops to allow for beautiful photo and selfie opportunities.
You will also discover some amazing details like the numerous uses of salt or why the water on the lake has pink colour. This is due to some pigments of some algaes and bacterias living in extreme conditions of salinity that are also eaten by the microscopic shrimp called Artemia Salina. The more concentrated salt, the bigger number of bacterias and the more intense pink colour on the lake. Bathing in either of the salt lakes is not permitted.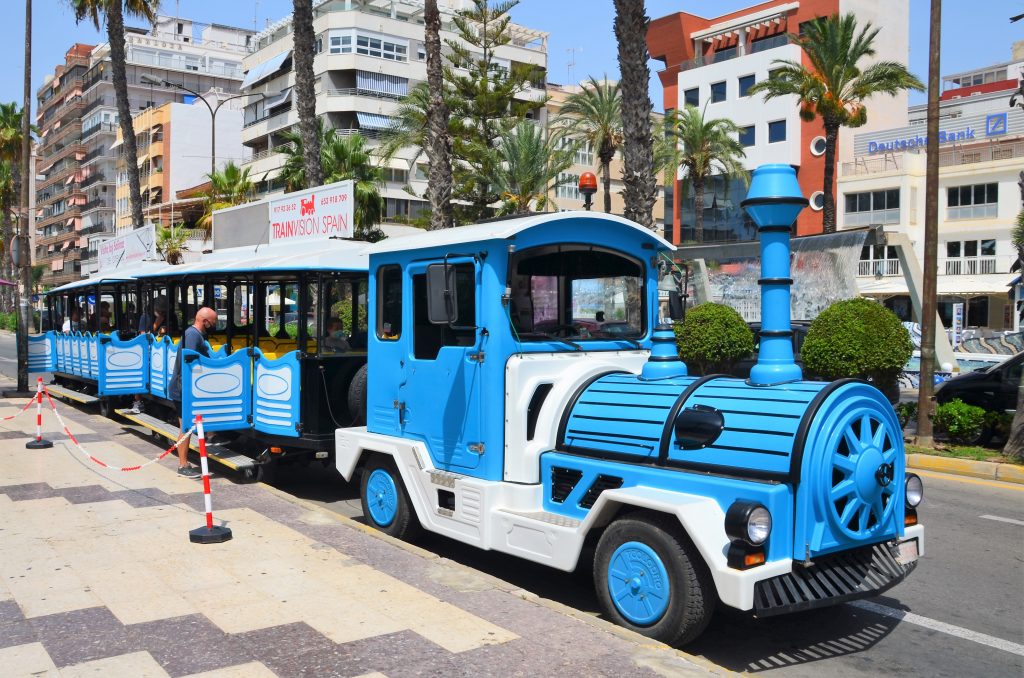 The tours take place from the beginning of March until the end of September. The tour schedule can be extended at the end of the year dependent on demand at the discretion of the town hall. Tickets cost €7.95 with a one Euro discount for children under 13 years old, and the tours take just over an hour to complete. Trains depart from the Paseo de la Libertad in the centre of Torrevieja at Waldo Calero square, daily at 10:00, 12:00, 14:00, 16:00 and 18:00.
Source: LaZenia.com